Things to do on a Weekend in Singapore, with only $8
1. Ride a Bike
Escape the usual humdrum of the city life and head to one of the many beautifully landscaped parks in Singapore. Get some exercise and bring your bike out for a ride at a park near your place, where you can take the day to explore its lush greenery.
Don't own a bike? Fret not. Rent a bike at only $5/hour at East Coast Park and relive some of your childhood days racing your friends along the coastal lines of the island.
Prepare a little afternoon snack of Japanese peas (That will set you back about $3) to munch on while you people-watch. Families gather to barbeque, couples taking a stroll, children playing and probably throwing the occasional tantrum.
Cost: $8
2. Go fishing
Grab your dad's fishing rod and a bunch of worms from a nearby wet market (open in the mornings), a bucket to store your catch and a hopeful heart to a jetty at our parks.
If you are without a fishing rod, have a makeshift one in no time. Get a spool of fishing line and a bunch of hooks at a Hypermarket for under $4. The fishes will fall for it hook, line and sinker. Literally.
Cost: $5
3. Cook
Whip up a meal in the comfort of your own home. A simple fare like boiled chicken and potatoes in a thick curry broth, sautéed vegetables and rice will probably cost you $5.
For an exotic but fuss free meal, you may wish to grab a can of fresh tuna and a packet of frozen soba noodles at under $3. Just heat them up and there you have it – afforable Japanese cuisine! Challenge yourself and cook up something elaborate while staying within your budget.
Cost: $3 - $5


4. Visit The Library
The only thing you need to be equipped with at the library is your imagination and a pinch of curiosity. Have a list of things you wish to check up on – home renovation ideas, cronut baking recipes… A treasure trove of information is at your disposal. Learn to speculate in the stock exchange, or delve into the ancient mysteries of pyramids. Or better yet, read a novel and walk a day in the shoes of its protagonist.
Many of us have forgone physical books for the perpetually updated virtual world of information. Nevertheless, books, with their vividly colored images and assortment of fonts hold an age-old charm that can never be undone. The crackling of a page as its turned, the yellowing of older, yet treasured books and the sheer smoothness of a page are the subtle things that will feel refreshingly awesome in a world ruled by technology.
Cost: Nothing!
5. Feed turtles

This activity is perfect for families with young toddlers in tow.
Get ready for a day of fun and laughter for the kids with just a loaf of store-bought bread. For just $1.50 and a trip down to one of the lakes at our parks, you can watch your kids amuse themselves feeding these little creatures. Little Guilin in Bukit Gombak, modeled after the Guilin mountains in China, offers a spectacular view of mother nature, albeit being man-made.
Spend the rest of the budget on another loaf of bread, some ham and tomatoes and have a picnic by the scenic lake.
Cost: $6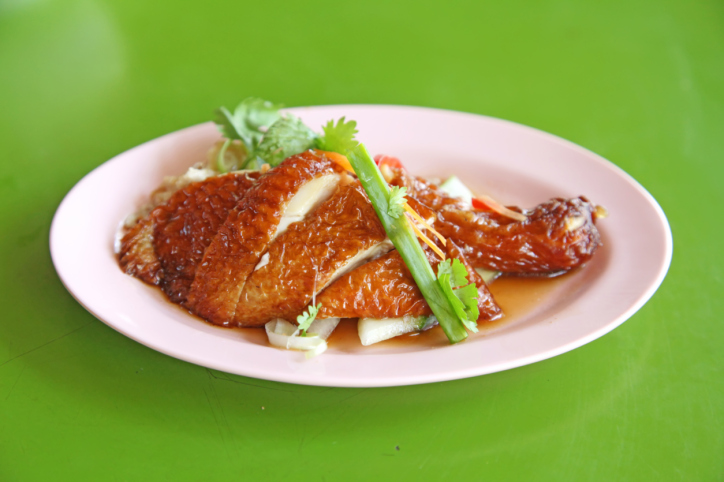 6. Hawker fares
Singapore will never be complete without our signature hawker centers. Have your fill of local dishes without breaking the bank! A plate of tender Hainanese chicken rice and some cheng teng is the perfect meal to end any lazy Sunday.
Cost: $3.50 + $1.50